The headlines always draw attention. Cable networks are abuzz. A hundred thousand names here, two hundred thousand account numbers there, all with Social Security numbers. When big companies and government lose personal data, it's a big deal, and people worry.
But is this kind of data theft really something the average American should worry about? Given how little people can do to protect themselves from an IRS data breach or the hacking of a department store or bank, the news makes people afraid but accomplishes nothing else. If you cannot protect yourself, worrying is a waste of time. Worse, it takes attention away from threats we can protect ourselves against, including online services promising anyone's name, address and other personal information.
If you have ever Googled your own name, or someone else's, you've had the ads for the data brokers presented alongside the results. These are the services that claim to have found you, or the name you entered, and promise to show you contact and other information, always for a price. If you have time you might want to explore and see what information is offered, but be cautious with your money.
Or maybe you have been presented with surprising online "challenge questions" as a way to prove your identity. Questions about where you've lived. The mascot of a school you attended as a child. The sorts of things that seem as if only you or someone very close to you should know.
Did you ever stop to wonder where this information comes from? Chances are it came from one of the hundreds of data brokers who collect and aggregate information from all manner of databases and public records, or from data you entered when you agreed with a company's online terms of service without reading the privacy policy.
When one of these companies – called a data aggregator or data broker – gathers enough of this information, they can sell a surprisingly complete profile of most Americans. Much of the information isn't the kind of detail that most of us would want a stranger to have — especially if the information is wrong.
How can wrong information hurt you? A data aggregator might link you to a non-existent criminal relative because you share the same last name and home town, for example. A database that wrongly lists a single person as married could easily cost them a date or maybe an established relationship. Incorrect job information that makes it appear you lied on a resume could cost you your job, hurt your credit, or keep you from being recruited for a new job.
Of course, the data brokers who aggregate personal information are very careful to tell potential customers or website visitors that they are a public records search service, and not a consumer reporting agency. They explain (in great detail) that the information they provide is not governed by federal consumer protection laws like the Fair Credit Reporting Act that regulate how information is used, and provide penalties for inaccurate data.
The customers who use the online sites that sell personal information are warned that they may not use the information contained in the data broker's reports to make decisions about consumer credit, employment, insurance, tenant screening, or "any other purposes that would require FCRA compliance."
But do you believe that every person who accesses such a database will follow the rules? The creators of the online privacy solution IdentaLocker don't believe that every user who purchases such a report will follow the rules. You probably shouldn't either because once the correct (or incorrect) information is in someone's hands, what they do with it is nearly impossible to predict.
What's Worse: Information that's Wrong – or Right?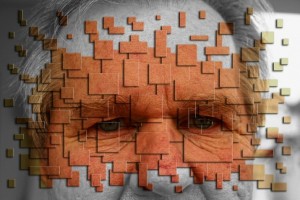 Wrong information is bad enough. But sometimes, correct information can be even more dangerous to your reputation, your job, or your family's safety. Nearly everyone has something in their past they haven't shared with those closest to them. Maybe it was a "bad boy" you dated in college, who went on to rack up an impressive rap sheet. Or maybe it was an embarrassing traffic ticket you wouldn't want your kids to hear about.
But the real danger may lie in correct information that shouldn't be public knowledge. Why? Because it's a shortcut to identity theft. The data brokers create a profile of you based on bits and pieces of data they've collected from a wide range of online and offline sources. With enough data, someone can pretend to be you. An identity thief can ruin your reputation by posing as you even if only long enough to cause trouble with your job, friends and family.
But most of us worry about the severe financial burden that identity theft can impose when a stranger runs up credit card debts, medical bills, or even traffic tickets. Data brokers collecting and selling personal information about American consumers are everywhere. Some of them are famous companies, and others are unknown by anyone except their customers.
Even if you think you have already locked down your privacy, you are likely to be amazed at what you find is out there. For example, did you know that most states make marriage and divorce records public? That databases containing property tax records, voter registration data, political campaign donations, and state-issued licenses for everything from hunting to handgun permits are a matter of public record? That you can find street-level photos or satellite images of almost any piece of property? And that's just part of the mountain of data that's out there for nearly every one of us.
IdentaLocker says that identity theft based on information purchased from the public information data brokers is a big risk to consumer's wallets, and also to the personal safety of the victim's family.
The IdentaLocker service monitors more than a thousand databases, with more than 650 billion data points, and helps victims rapidly detect identity fraud and restore their identity if it is compromised.
For more information on how to protect your online privacy and personal information from inaccuracies in the databases maintained by data brokers, visit the IdentaLocker and InfoEraser websites.
An international criminal network may still get some of your personal information through a data breach. But this kind of theft is usually reported soon after it happens, so consumers know what to look for, and the company that lost the data has a responsibility to help consumers minimize or repair the damage.
It's the hidden information, used by people who have a grudge against you and those who want to assume your identity so they can acquire goods or services at your expense, which can really hurt you. Protection from that kind of damage is the most valuable protection of all."
Photo credit: The black and white photo of the man in the fedora, representing a hacker who causes a data breach that steals personal information, was taken by photographer Ryan McGuire. The photo of the man's face as a jigsaw puzzle, representing the way data brokers assemble a profile of consumers from bits and pieces of data scraped from online and offline sources, was created by the graphic artist Geralt. Both images are used under Creative Commons licenses from Pixabay.